The Quintet Lightweight Tag Team Championship Tournament Teams are:
TEAM TOKORO
TEAM U-ZUKIDO
TEAM CARPE DIEM
TEAM HALEO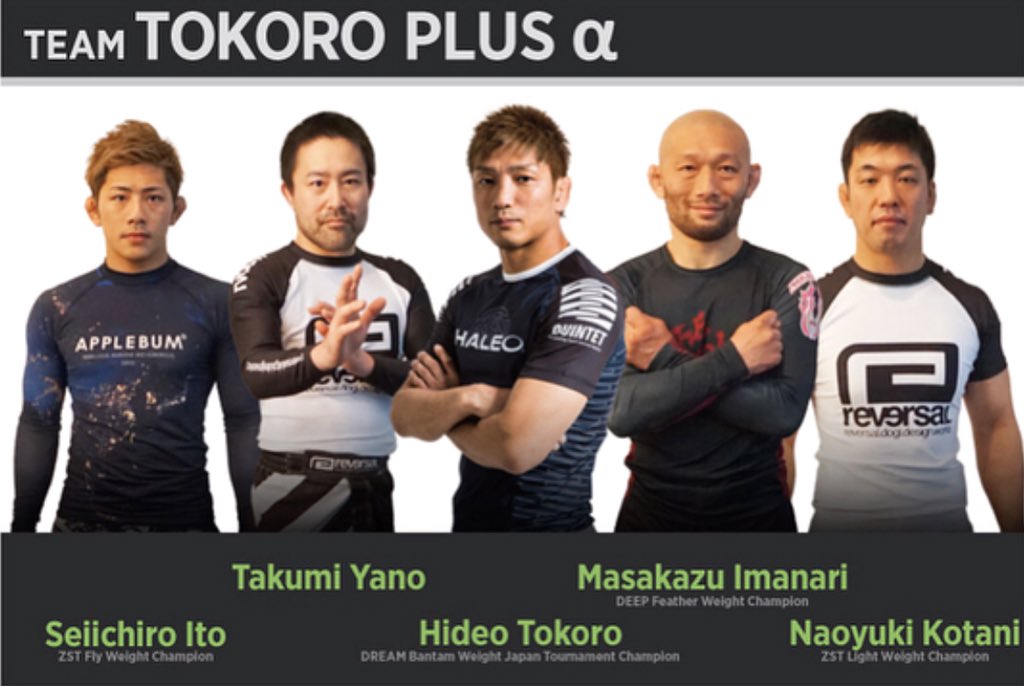 1) Hideo Tokoro: Catch wrestling wizard, DREAM Japanese BW GP champion.
2) Masakazu Imanari: Catch/Judo/BJJ specialist, DEEP FW & BW champion.
3) Seiichiro Ito: ZST Flyweight champion.
4) Naoyuki Kotani: RINGS, ZST, UFC, Shooto vet.
5) Takumi Yano: ZST pioneer.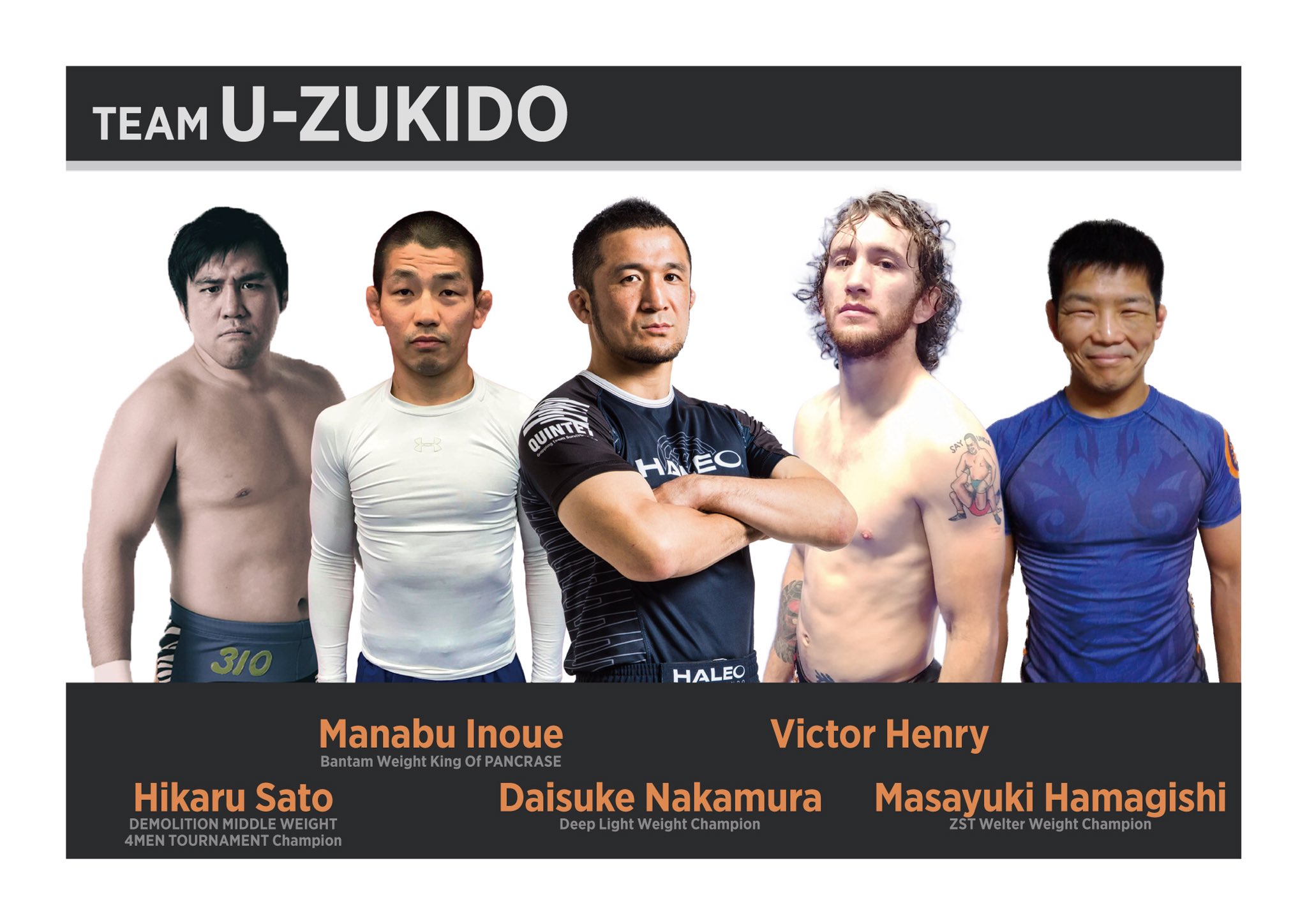 1) Daisuke Nakamura: A-Class Shootist, DEEP LW champion.
2) Manabu Inoue: Flyweight King of Pancase.
3) Victor Henry
4) Masayuki Hamagishi: ZST WW champion
5) Hikaro Sato: Demolition MW 4men tournament champion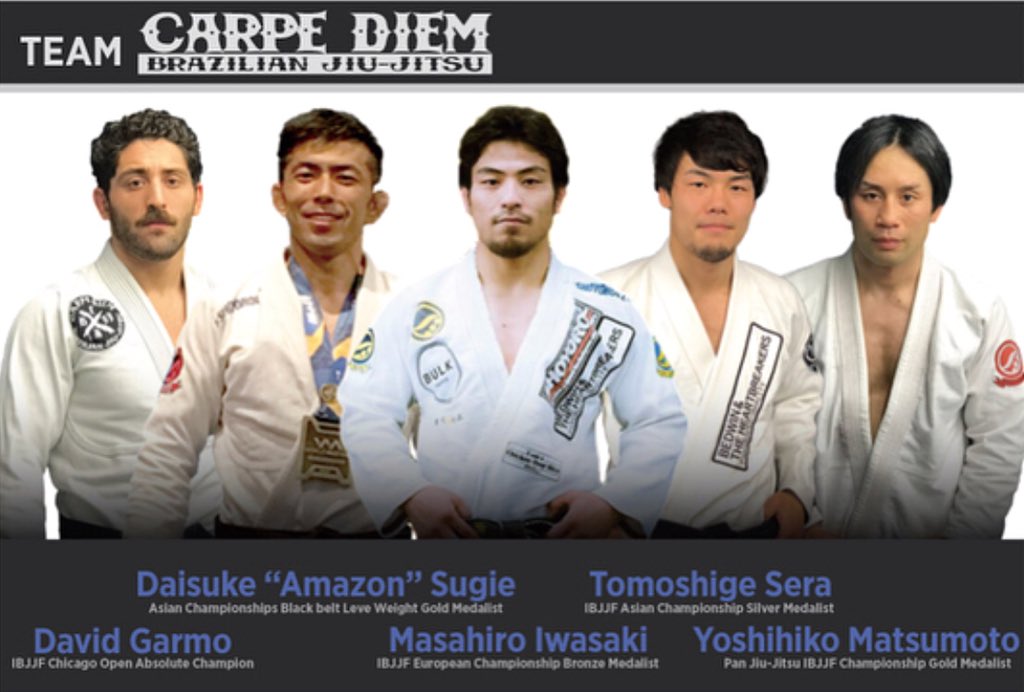 1) Masahiro Iwasaki: BJJ black belt, All Japan Jiu Jitsu champion.
2) Daisuke "Amazon" Sugie: BJJ black belt.
3) David Garmo: IBJJF Chicago open absolute champion
4) Yoshihiko Matsumoto: BJJ black belt, BJJ Asia champion.
5) Tomoshige Sera: IBJJF Asian Championship silver medalist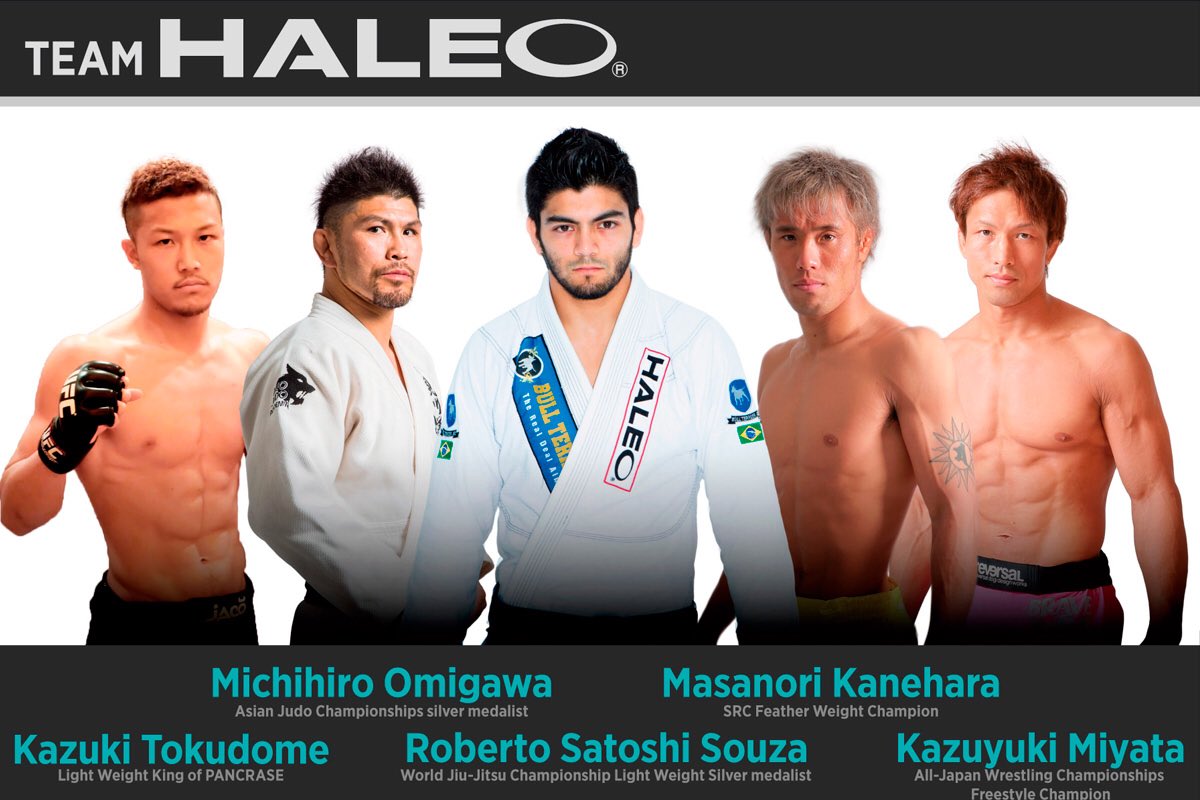 1) Roberto Satoshi: Abu Dhabi World Pro & European Open Champion.
2) Michihiro Omigawa: Third dan black belt in Judo.
3) Masanori Kanehara: BJJ black belt, SRC FW champion.
4) Kazuyuki Miyata: All-Japan Wrestling Championships freestyle champion
5) Kazuki Tokudome: LW King of Pancrase
https://twitter.com/Delisketo/status/99 ... 95808?s=20
https://twitter.com/sfultonMMA/status/9 ... 41858?s=20